Photo reblogged from maura means great with 189 notes
I guess we know which direction Doctor Could-Swing-Both-Ways is swinging today….
Source: therizzles
Photo reblogged from maura means great with 121 notes
You slept with my sister, didn't you?

Maybe……..

This is perfect HER FUCKING FACE 
Source: wickedolive
Photo reblogged from cishets beware with 9,544 notes
Source: 4gifs
Photoset reblogged from Dark are Assholes Who Have Fun with 79 notes
Now, why would you do that?
Source: carlygreig
celebratingus asked: Just know u have us here to cheer u up if u need it. We adore u! =)
Okay, my sound wasn't up when I was watching the video. The dog is reverse sneezing. It's not crying. 
And that makes me feel only slightly better.
Question with 2 notes
celebratingus asked: Feel better. I get really sad when I see that video too. I hope u feel better and that u smile. xo
Thanks, I just did. A little. It was a pained Tamsin smile.
Photo reblogged from maura means great with 1,231 notes
AU in which Jane was packing more than her gun at work that day…

and the look on Maura's face when she realizes it

#you can even see her eyebrows go up a little at the end

OH THE BLATANT FACE OF 'FUCK ME'. THEY LITERALLY MAY AS WELL BE HAVING SEX. 
Source: naomigokce
Question reblogged from Everybody Loves Small Talk with 5 notes
whatupsuccubus asked: *virtual hugs and mega-comfort*
But the dog…

And the dead human…

And the cemetery…
Of all the GIFs… You use a Catching Fire one.
Source: thats-what-love-feels-like
Question with 5 notes
whatupsuccubus asked: *virtual hugs and mega-comfort*
But the dog…
And the dead human…
And the cemetery…
Anonymous asked: *hugs* Don't be sad. Just find more gifs of Tam Tam dancing and you'll feel better :)
I'm looking at them, but I'm still sad. UGH, why me…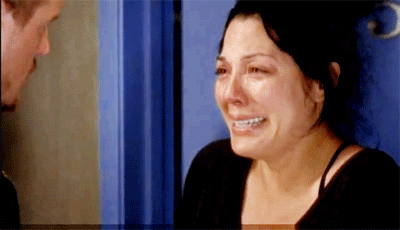 Post with 2 notes
THAT VIDEO WITH THE DOG LAYING ITSELF OVER THE WOMAN'S HEADSTONE RUINED MY NIGHT I CAN'T BELIEVE I WAS STUPID ENOUGH TO WATCH IT WHEN I KNEW IT'D BE SAD AND I'M FEELING OVERLY SENSITIVE RIGHT NOW AND I JUST CAN'T DO ANYTHING OH MY GOD WHY
I MIGHT JUST START CRYING
IT'S GOING TO HAUNT ME FOR THE REST OF MY MISERABLE LIFE
OH MY GOD, I'M SO SAD RIGHT NOW